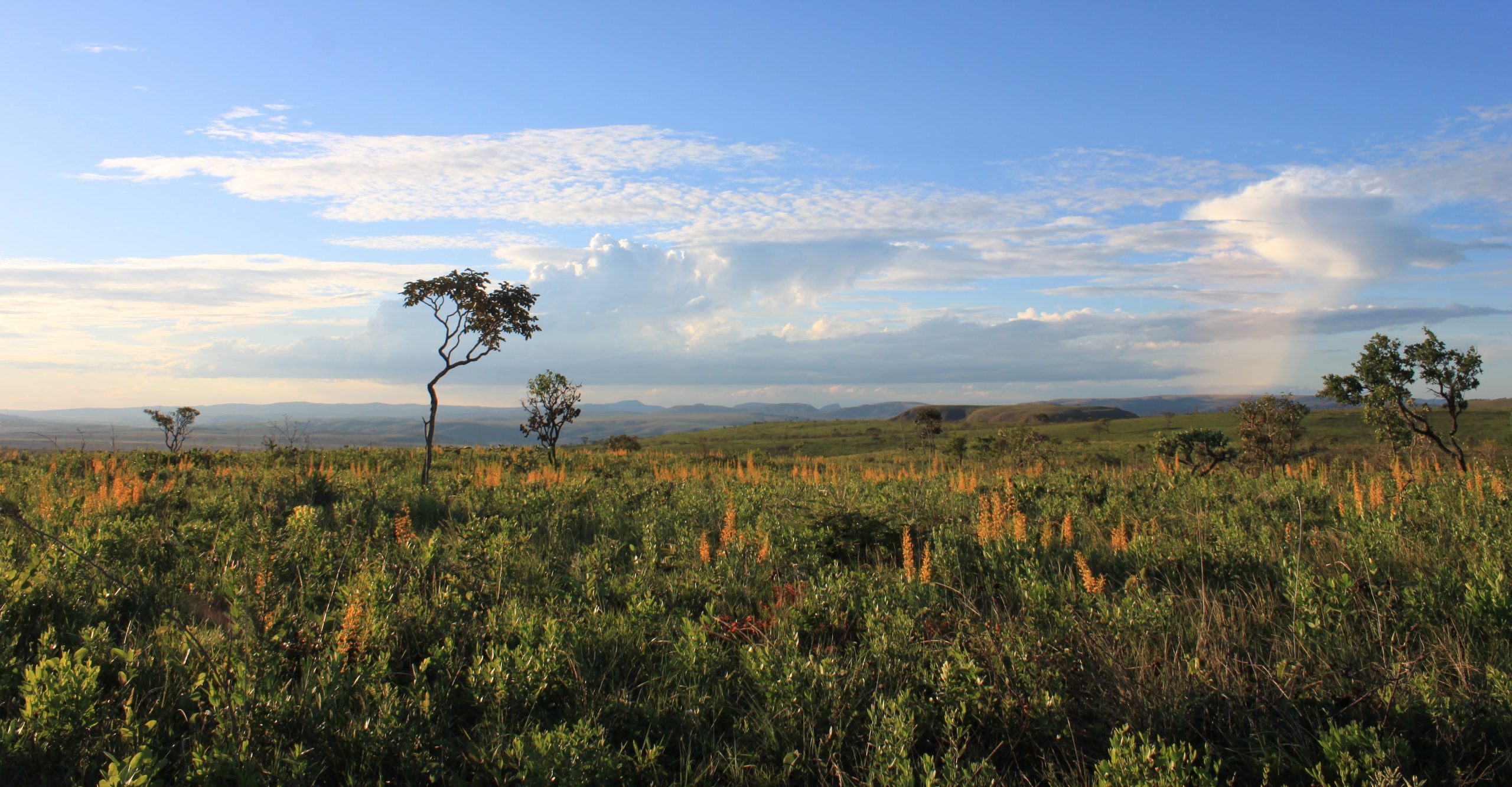 Cerrado is the term for the savanna-like ecosystem which covers a large portion of Brazil's central-eastern interior. The cerrado biome is nearly endemic to Brazil, and it covers approximately 22% of Brazil's surface area (roughly 2 million square kilometres), in addition to small areas of Bolivia and Paraguay. This region is home to some 10,000 plant species, including 4,400 of which are endemic to the biome; additionally it hosts 195 mammal species, 800 fishes, 410 reptiles and amphibians (15% of which are endemic), and more than 600 species of birds. Like any major biome, the cerrado encompasses a wide gradient of habitats, from (increasingly rare) vast open tall-grass savannas to hardy, dense woodlands known as cerradão.
Given its remarkable rates of endemism, the cerrado should be considered a conservation priority under any criteria. It is unfortunately under serious threat in Brazil, with well over a third of its natural cover in the country already converted to agricultural uses, principally cash crops such as soybeans, corn, cotton, sugarcane, and others. The agricultural frontier in Brazil pushes further and further into the cerrado each year, and key reserves in the biome are becoming increasingly isolated and fragmented (the famous Emas National Park is a prime example of isolation), exacerbating damage from annual wildfires. The biome's unassuming, often scrubland-like appearance makes it difficult for the layperson to appreciate its importance, and has kept it from the public eye while the conversation on conservation in Brazil focuses on the Amazon and the Atlantic rainforest.
Thankfully the cerrado still hangs on in a few spectacular reserves in the Serra da Canastra, Emas National Park, and the Chapada dos Veadeiros, where the vast savannas span across rolling landscapes, sprinkled liberally with high-rise termite mounds, and dotted intermittently with palm groves, rheas, and anteaters. Visiting these special places one gets an idea of what the country's interior must have once looked like.
Itineraries
At Agami Nature Tours we are proud to offer tailor-made tours to the best cerrado reserves in Brazil. Outlined below are some of our favourite itineraries visiting the cerrado biome. Don't forget to explore the interactive map of birding sites in the cerrado at the bottom of this page to see where sites are located and to learn more about lesser known cerrado sites.
Treasures of Minas Gerais

One of our favourite tours. The spectacular state of Minas Gerais offers some of the country's best birding and top mammals, against a backdrop of stunning scenery in the Cerrado region.…

Read More
Destinations